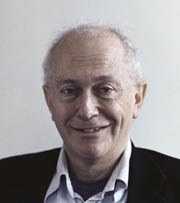 Professor David Sedley
---
University of Cambridge - Facutly of Classics
I was educated at Trinity College, Oxford where I was awarded a first class honours degree in Literae Humaniores in 1969. I was awarded a PhD in 1974 by University College London for a text, translation and commentary on Book XXVIII of Epicurus' On Nature.
Since 1976 I have been a fellow of Christ's College, Cambridge; from 1996 to 2014 I was Professor of Ancient Philosophy at Cambridge University before in July 2000 being elevated to the Laurence Professorship of Ancient Philosophy.
I have held visiting appointments at Princeton University (September 1981 – March 1982), University of California, Berkeley (1984 and 2004), Yale University (1990), and Cornell University (2001).